Day 2 :
Keynote Forum
Centralny Szpital Kliniczny MSW, Poland
Time : 09:00-09:35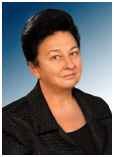 Biography:
Margaret Wisłowska, Head of the Department of Internal Medicine and Rheumatology CSK MSW, the specialist in internal medicine, rheumatology, rehabilitation medicine, hypertention, the author of over 190 scientific papers and books. She has participated in numerous scientific meetings. Promoter of 10 PhD theses. She took trainings at Guy and St Thomas' Hospitals in London, Charity Hospital in Berlin, Rheumatology Institutes in Prague and Moscow. In 2003 she created the Department of Internal Medicine and Rheumatology, and in 2010 Clinic of Internal Medicine and Rheumatology CSK MSW. Prof Margaret Wisłowska is the professor lecturer at the Medical University of Warsaw.
Abstract:
Rheumatology in the 21st century specializes in a number of disorders that have defied understanding by the application of current cellular, biochemical and immunologic techniques. The genome revolution does provide us with new tools, which are already beginning to have an impact. Polymorphisms in drugs metabolizing enzymes have been associated with both clinical response and adverse effects of treatment. Proteomics and genomics offer new opportunities to identify biomarkers that provide surrogates of disease activity and response to therapy. MicroRNAs are small, double-stranded RNAs expressed in all cells that regulate the expression of hundreds of genes. MicroRNAs act as master regulators of how a cell responds to changes in its environment, including stresses and inflammation. There have been substantial advances in the field of rheumatology with considerable changes in the management approach of rheumatoid arthritis (RA), spondyloarthritis (SpA), psoriatic arthritis (PsA) and systemic lupus erythematosus (SLE). There is a need to consider the selection of the most appropriate therapy for an individual RA patient and to review how and when to switch treatments in those patients who do not show an optimal response. On 6 November 2012 FDA approve inhibitors of kinases to RA treatment. In SpA the new Assessment of SpondyloArthritis International Society (ASAS) classification criteria have been developed, e.g. classification criteria for axial and for peripheral SpA. In lupus, belimumab, a fully human monoclonal antibody that inhibits B-lymphocyte stimulator BLYSS, was approved for the treatment of lupus in 2011 and there are a number of other therapies in development.
Keynote Forum
Forth Valley Royal Hospital, UK
Time : 09:35-10:10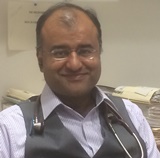 Biography:
Sathi is currently working as a consultant in Acute Medicine in Scotland. Previously he has previously held posts as a Consultant in Acute Medicine and Rheumatology. His interests include pain, integrated medicine, rheumatology, methotrexate side effects and interstitial lung disease. He holds an M.Sc. in Pain Management from Cardiff University. His research governance score (from Research Gate) is above 20, placing him in the top 30 percent in the world. He is a reviewer for Clinical Rheumatology.
Abstract:
Medical problems related to orthopaedics and rheumatology have been around for thousands of years in the context of humanity. Both specialities have become more defined over the last few centuries. Pain on the other hand has been recognised more as a symptom which has been treated for thousands of years with morphine based drugs as reflected in the traditional World Health Organisation Pain Ladder. For the purpose of the Keynote Speech for Day 2 there will focus on pain and it's relationship to orthopaedics and rheumatology. Pain is defined by the International Association for the Study of Pain as: An unpleasant sensory and emotional experience associated with actual or potential tissue damage, or described in terms of such damage. The talk will focus on the current published research in the areas pain, distraction and it's relationship with orthopaedics and rheumatology. Dr. Sathi will talk about his related research work in the field of pain, neuro-oscillations and distraction. A brief review of the modern understanding of pain pathway will also be presented. The idea is to provide a snap shot of the current practice and thinking in this area as well as potentially enthuse the audience to think about ways of reducing pain and thus disability in our orthopaedic and rheumatology patient populations. Thus seeing pain as complementary, and not crowding, to our understanding of patients with orthopaedic and rheumatology problems.