Day 1 :
Keynote Forum
C V Path Institute, USA
Time : 10:30 - 11:00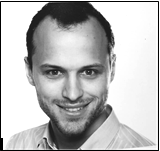 Biography:
Christoph Lutter currently works as a Research Fellow at the C V Path Institute in Washington DC. His research focus is rock climbing related injuries of the upper extremities and the hand (such as UEDVT, pulley injuries, injuries of the carpal bones).
Abstract:
Objective: Sport climbers strain passive and active anatomical structures of their hands and fingers to the maximum during training or competition. This study was designed to investigate bone marrow edema in rock climbing athletes.
Design: Systematic detection, treatment and follow-up investigation of rock climbing athletes with bone marrow edema of the hand.
Setting: Primary-level orthopedic surgery and sports medicine division of a large academic medical center.
Patients: Thirty-one high-level climbers with diffuse pain in the hand and wrist joint caused by rock climbing were included in this study.
Interventions: The therapy consisted of consequent stress reduction and break from sporty activity.
Main outcome measures: Reduction of bone marrow edema in MRI and regain of pre-injury climbing level (UIAA metric scale).
Results: In 28 patients, the MRI revealed osseous edema due to overload at the respective area of interest, mainly in the distal radius, the distal ulna or the carpal bones, which could not be identified otherwise diagnosed as inflammations, tumors or injuries. We classified these edemas and fractures of hamate as due to overload. The edema resulted as a stress reaction to highly intensive training and climbing, with presumably high traction to the wrist area. The control MRIs demonstrated that - even with a consequent stress reduction - these edemas need three to four months to disappear completely.
Conclusion: Climbers with an unspecific, diffuse pain in the wrist and/or the fingers should be examined with MRI to detect or exclude the diagnosis of a bone marrow edema (BME).
Keynote Forum
Levolta Pharmaceuticals, USA
Time : 11:00 - 11:30

Biography:
Ketan Desai, MD, PhD is the CMO of Levolta Pharmaceuticals and the Inventor of the Lead Compound, Volt01. He was trained at Washington University in Saint Louis and Baylor College of Medicine. He has been in the Pharmaceutical Industry for 18 years and started his own companies in 2006. The companies include a Radiology Company and Levolta Pharmaceuticals. He is a consultant for hedge funds and venture capitals.
Abstract:
Osteoarthritis (OA) is the most common form of arthritis worldwide with rising incidence and prevalence in part due to ageing and obesity. In Western populations it is one of the most frequent causes of pain, loss of function, and disability in adults. In the US, Osteoarthritis affects 30% of the population with nearly 1 in 2 people expected to develop knee osteoarthritis by age 85. Over 40,000 total knee and hip replacement procedures were performed in 2013, the majority for OA, each costing between $15,000-$31,900. Despite its large disease burden, there are currently no approved disease-modifying drugs available which modify structural progression of OA. Conventional treatment of OA is mostly symptomatic and costly. Therefore, there is urgent need for a disease modifying osteoarthritis drug (DMOAD). Bisphosphonates have been evaluated as DMOAD. Zoledronic Acid (ZA) is the most potent bisphosphonate and is approved for prevention and treatment of osteoporosis, Paget's disease and certain bone cancers. A phase 2 randomized controlled trial of ZA in OA of knee in Australia (ZAP study, zoledronic acid for knee pain) showed efficacy at six months of ZA in decreasing bone marrow lesions in OA by MRI. This study describes the ability of a new formulation of ZA, VOLT01 (US patent # 13/791,685, US, WO PCT/US14/22169), to treat OA. In comparison, to ZA, VOLT01 showed superior efficacy in controlling osteoarthritis pain.