Day 1 :
Keynote Forum
C V Path Institute, USA
Time : 10:30 - 11:00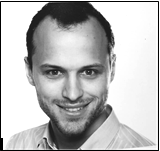 Biography:
Christoph Lutter currently works as a Research Fellow at the C V Path Institute in Washington DC. His research focus is rock climbing related injuries of the upper extremities and the hand (such as UEDVT, pulley injuries, injuries of the carpal bones).
Abstract:
Objective: Sport climbers strain passive and active anatomical structures of their hands and fingers to the maximum during training or competition. This study was designed to investigate bone marrow edema in rock climbing athletes.
Design: Systematic detection, treatment and follow-up investigation of rock climbing athletes with bone marrow edema of the hand.
Setting: Primary-level orthopedic surgery and sports medicine division of a large academic medical center.
Patients: Thirty-one high-level climbers with diffuse pain in the hand and wrist joint caused by rock climbing were included in this study.
Interventions: The therapy consisted of consequent stress reduction and break from sporty activity.
Main outcome measures: Reduction of bone marrow edema in MRI and regain of pre-injury climbing level (UIAA metric scale).
Results: In 28 patients, the MRI revealed osseous edema due to overload at the respective area of interest, mainly in the distal radius, the distal ulna or the carpal bones, which could not be identified otherwise diagnosed as inflammations, tumors or injuries. We classified these edemas and fractures of hamate as due to overload. The edema resulted as a stress reaction to highly intensive training and climbing, with presumably high traction to the wrist area. The control MRIs demonstrated that - even with a consequent stress reduction - these edemas need three to four months to disappear completely.
Conclusion: Climbers with an unspecific, diffuse pain in the wrist and/or the fingers should be examined with MRI to detect or exclude the diagnosis of a bone marrow edema (BME).
Keynote Forum
Levolta Pharmaceuticals, USA
Time : 11:00 - 11:30

Biography:
Ketan Desai, MD, PhD is the CMO of Levolta Pharmaceuticals and the Inventor of the Lead Compound, Volt01. He was trained at Washington University in Saint Louis and Baylor College of Medicine. He has been in the Pharmaceutical Industry for 18 years and started his own companies in 2006. The companies include a Radiology Company and Levolta Pharmaceuticals. He is a consultant for hedge funds and venture capitals.
Abstract:
Osteoarthritis (OA) is the most common form of arthritis worldwide with rising incidence and prevalence in part due to ageing and obesity. In Western populations it is one of the most frequent causes of pain, loss of function, and disability in adults. In the US, Osteoarthritis affects 30% of the population with nearly 1 in 2 people expected to develop knee osteoarthritis by age 85. Over 40,000 total knee and hip replacement procedures were performed in 2013, the majority for OA, each costing between $15,000-$31,900. Despite its large disease burden, there are currently no approved disease-modifying drugs available which modify structural progression of OA. Conventional treatment of OA is mostly symptomatic and costly. Therefore, there is urgent need for a disease modifying osteoarthritis drug (DMOAD). Bisphosphonates have been evaluated as DMOAD. Zoledronic Acid (ZA) is the most potent bisphosphonate and is approved for prevention and treatment of osteoporosis, Paget's disease and certain bone cancers. A phase 2 randomized controlled trial of ZA in OA of knee in Australia (ZAP study, zoledronic acid for knee pain) showed efficacy at six months of ZA in decreasing bone marrow lesions in OA by MRI. This study describes the ability of a new formulation of ZA, VOLT01 (US patent # 13/791,685, US, WO PCT/US14/22169), to treat OA. In comparison, to ZA, VOLT01 showed superior efficacy in controlling osteoarthritis pain.
OrthopedicTrauma | ConnectiveTissue Disorders and Soft Tissue Rheumatism | OrthopedicSurgery | Complementary Approaches | Osteoarthritis | Arthritis | Pharmacological Treatment
Chair
Christoph Lutter
CV Path Institute, USA
Co-Chair
Ketan Desai
Levolta Pharmaceuticals, USA
Session Introduction
Havre Hospital Group, France
Biography:
Head of Department of Orthopedic Surgery and Traumatology, Le Havre Hospital Group.
Abstract:
Reverse shoulder arthroplasty (RSA) is increasingly being used to revise anatomical total shoulder arthroplasty cases. This procedure's high complication rate has been reduced by the availability of modular shoulder system, which allows the humeral component to be preserved during the conversion. This case report describes the revision of an anatomical shoulder implant inserted in 1998. Polyethylene wear and resulting metal-on-metal contact had caused metallosis. Since the existing humeral implant was not compatible with standard conversion products, the manufacturer provided a custom humeral adapter that allowed the humerla stem to be preserved. This approach greatly simplified the surgical procedure and resulted in good anatomical and clinical outcomes after 9 months of follow-up.

Biography:
Mohamed El Sayed is a working Professor at Tanta & Cairo Universities in Egypt. He is a reviewer for 4 international scientific journals, an Editorial Board Member of 3 international journals and published more than 28 international articles in the last 10 years.
Abstract:
Background: Although the standard treatment of clubfoot deformity is conservative by serial casting techniques, relapses are not uncommon. Management of relapsed clubfoot deformity in older children is an orthopedic challenge. There is a growing interest in management of such complex deformities using the Ilizarov technique.
Methods: In this study, the Ilizarov frame was used to correct severe relapsed clubfoot deformities in older children, whom underwent previous surgical interventions. 42 relapsed clubfeet were included. The Dimeglio classification was used for clinical assessment of the relapsed feet pre-operatively as well as post-operatively.
Results: After an average follow-up period of 4.6 years, and according to the Beatson and Pearson numerical assessment, favorable results (excellent or good) were found in 37 feet, while poor results took place in only five feet.
Conclusion: Based on the final clinical and radiographic results, the Ilizarov technique could be considered as a good management alternative for such severe deformities.
Civil Service Hospital, Nepal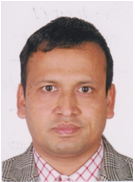 Biography:
Dr. Kapil Mani K.C. is currently working in Civil Service Hospital, Department of Orthopedics Minbhavan, Kathmandu as an Orthopedic Registrar since Second July 2011. After 2013 he is acting as an assistant professor as well as orthopedic and joint replacement surgeon. He is actively involved to attend the patients in OPD and Emergency department as well as to perform the operations in routine and emergency basis every day. Besides he is involved in teaching and learning activities in the hospital.
Abstract:
Nowadays total hip arthroplasty (THA) has been considered to be a gold standard treatment for both primary and secondary arthritis of hip joint. Its indications and practical application to the patients are beyond discussion. With development of recent advances and techniques, different kinds of complex primary and revision arthroplasty have been performed smoothly. Complex primary total hip arthroplasty has been indicated in different conditions like developmental dysplasia of hip (DDH), neurological diseases like meningocele, spastic hemiplegia and Parkinson's disease, severe coxa vara, rheumatoid arthritis with significant acetabular protrusion, acetabular dysplasia, ankylosis due to heterotrophic ossification, arthrodesis of hip joint, congenital bowing of proximal femur, bone dystrophies like osteopetrosis, Paget's disease and failed internal fixation of proximal femur. We performed different cases of complex primary total hip arthroplasty in our hospital out of which some cases were mentioned. There was one case of bilateral simultaneous hip arthroplasty in protrusion of acetabulum (Rheumatoid arthritis) with bone grafting, one case of failed internal fixation of intertrochanteric fracture by reconstruction of proximal femur, one case of DDH by reconstruction of acetabulum and proximal femur, one case of bilateral protrusio acetabulum with bone grafting and lateralization of hip joint and another case of severe acetabular dysplasia with acetabular reconstruction. All of them have good functional results without any undue complications. However, long term follow-up reports are to be awaited.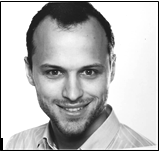 Biography:
Christoph Lutter currently works as a research fellow at the CV Path Institute in Washington D.C. His research focus is rock climbing related injuries of the upper extremities and the hand (such as UEDVT, pulley injuries, injuries of the carpal bones).
Abstract:
Purpose: Comprising two to four percent of all carpal fractures, hamate hook fractures are rare injuries. Climbing athletes seem to be affected more frequently than others as they strain their passive and active anatomical structures of their hands and fingers to maximum during training or competing. This stress is transmitted to the hook of the hamate by tightened flexor tendons, which create a high contact pressure to the ulnar margin of the carpal tunnel. Injuries of the hamate hook, caused by other than external impact but by contact pressure of the anatomical structures, are rare and occur during climbing nearly exclusively.
Methods: We now diagnosed 12 athletes with diffuse pain in the wrist joint, which occurred during or after climbing. Radiographs and/or CT revealed fractures in the hamate bones in most of the patients; as other diagnoses such as inflammation, tumor or injuries could be largely excluded, we classified those fractures of hamate as due to overload. The therapy consisted of consequent stress reduction.
Results: Follow-up investigations showed satisfying healing tendencies and all athletes were free of symptoms after a time span of 10.7 ± 5.1 (6–24) weeks. Resection of the hamate hook was necessary in three patients. They all regained their pre-injury climbing level.
Conclusion: Climbers with an unspecific, diffuse pain in the wrist need to be examined with Radiograph and – if unclear – CT and/or MRI to detect or exclude the diagnosis of hamate fracture to avoid severe complications like ulnar nerve irritation and flexor tendon rupture.
St. Ann's Bay Regional Hospital, Jamaica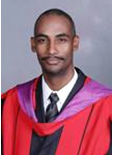 Biography:
Cary Fletcher completed his MBBS degree at University of the West Indies in 2001 and went on to complete his Doctorate in Orthopaedics in 2012, also at The University of the West Indies. He is at present an Orthopedic surgeon at St. Ann's Bay Regional Hospital where he functions as the academic coordinator of the Orthopaedic service. As coordinator, he functions to moderate presentations at all levels of medical staff including residents, interns and student nurses and hence ensure continuing up to date medical education. He serves as one of the senior surgeons on the service in which the majority of cases involve Orthopedic trauma. He is first author on seven publications.
Abstract:
Five patients are presented in this prospective observational study to describe injuries not previously described as a result of a water slide. Issues regarding surveillance, prevalence of water slide injuries and preventative strategies are discussed. Recent policy changes and possible future interventions are described.
Civil Services Hospital, Nepal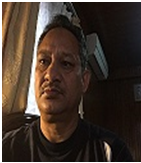 Biography:
Abstract:
Background: Bilateral total knee arthroplasty as a simultaneous procedure is a subject of controversy and debated for many years. Simultaneous procedure has the definitive advantage of decreased anesthetic exposure to the patients, shorter hospital stay, shorter rehabilitation and physical therapy, convenient to family members and even cost effective. However this procedure threats the major complications like pulmonary embolism and cardiac problems. So our study aims to establish that whether simultaneous procedure is as safe as stage or unilateral procedures.
Methods: We reviewed 25 patients (50 knees) performed simultaneous bilateral exposure. All the patients were reviewed extensively before surgery with notification of associated comorbidities, demographic profiles, and blood loss during surgery, functional improvement of knee joints and major peri and postoperative complications.
Results: The average age of patients in our study was 69.36±5.49 year with 40% male and 60% female. Eighty percent of cases were ASA grade I and II with 24% of patients having hypertension, 20% diabetes mellitus, 16% COPD and 8% coronary artery disease. Average pre-operative hemoglobin was13.47±0.88 gm/dl, average post-operative hemoglobin was 9.82±0.54 gm/dl, mean blood loss in both knees was 1239.6±198.08 ml and average hospital stay was 8.72±1.59 days. Knee Society Score (KSS) was improved from 37±3.48 to 81.04±3.58 within one year and there were no major pulmonary, neurological and cardiac complications noted.
Conclusion: SBTKA seems safe, effective, less expensive and with no added major pulmonary and cardiac complications in properly selected patients.
1Universidad de Caldas, Colombia 2Universidad del Tolima, Colombia

Biography:
Abstract:
Introduction: Platelet-rich plasma (PRP) preparations are a common treatment in equine osteoarthritis (OA). However, there are controversies regarding the ideal concentration of platelets and leukocytes in these biological substances necessary to induce an adequate anti-inflammatory and anabolic response in articular cartilage.
Aims & Methods: The aims were to study the influence of leukocyte- and platelet-rich gel (L-PRG) and pure platelet-rich gel (P-PRG) supernatants on the histological changes of cartilage, the degree of chondrocyte apoptosis, the production of hyaluronan (HA) and the gene expression of nuclear factor kappa beta (NFkb), matrix metalloproteinase 13 (MMP-13), a disintegrin and metalloproteinase with thrombospondin motifs 4 (ADAMTS-4), collagen type I alpha 1 (COL1A1), COL2A1 and cartilage oligomeric matrix protein (COMP) in normal cartilage explants (CEs) challenged with lipopolysaccharide (LPS).
Results: Overall, 25 % L-PRG supernatant (followed in order of importance by, 50% P-PRG, 25% P-PRG and 50% L-PRG) represented the substance with the most important anti-inflammatory and anabolic effect. 25% P-PRG supernatant presented important anabolic effects, but it induced a more severe chondrocyte apoptosis than the other evaluated substances.
Conclusions: 25% L-PRG supernatant presented the best therapeutic profile. Our results demonstrate that the biological variability of PRP preparations makes their application rather challenging. Additional in vivo research is necessary to know the effect of PRP preparations at different concentrations.
Rzeszow University, Poland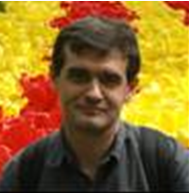 Biography:
Olexandr Korchynskyi has completed his PhD from Institute of Biochemistry, Lviv Branch, Ukraine and Post-doctoral studies from Netherland Cancer Institute, Amsterdam, University of North Carolina at Chapel Hill, NC and University of California at San Diego, CA. He is a Senior Scientist and Group Leader at the Institute of Cell Biology, Lviv, Ukraine and an Associate Professor at the Dept. of Immunology, Rzeszow University, Poland. He has published more than 35 papers in reputed journals and books.
Abstract:
Impaired bone homeostasis contributes to development of osteopenia, osteolysis and joint erosions during the rheumatoid arthritis (RA). On the other hand, bone morphogenetic proteins (BMP) and their intracellular mediators Smad proteins, are crucially important regulators of bone formation and regeneration. Using in-vitro tissue culture approaches we showed that activation of NF-κB pathway with proinflammatory cytokines IL-1β and TNFα inhibits osteogenic differentiation of pluripotent mesenchymal precursor cells through Smad7-independent inhibition of Smad1/5 transcriptional activity. Neither Smad1/5 phosphorylation by BMPR-Is, nor direct Smad1/5 binding to DNA into BMP target genes promoters are affected by the activation of NF-κB pathway with TNFα, or by the overexpression of NF-κB signaling components. Nevertheless, Smad1/5 transactivation and, consequently, transcription of BMP target genes is greatly reduced upon activation of NF-κB signaling with a requirement new protein synthesis. Furthermore, we found two distinct TNFα target genes that are novel potent inhibitors of BMP signaling. One of them, twist family BHLH transcription factor 1 (TWIST1) is a transcriptional target of NF-κB and has been implicated into repression of RUNX2 driven osteogenesis. Another one, KLF10/TIEG is induced by TNFα in NF-κB-independent manner. shRNA mediated knockdown of the expression of each of these BMP signaling repressors results in partial rescue of BMP-Smad-driven transcription from inhibition by TNFα. We generated crosses of BMP reporter mice with p65/RelA knockout mice and found that NF-κB (most likely, via TWIST1) controls the intensity and the duration of BMP signals in vivo already during the embryogenesis. Thus, our data demonstrate TIEG1 and TWIST1 as transcriptional repressors of BMP-Smad signaling and as the central candidates responsible for proinflammatory control of osteogenic program possibly also involved in the development of osteolysis and joint erosions during the RA.
Department of Medicine, Brigham and Women's Hospital and Harvard Medical School, Boston, USA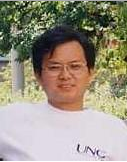 Biography:
Dr. Lu has completed his MD from China, and Dr.PH in Biostatistics from the University of North Carolina at Chapel Hill. He is an Assistant Professor of Medicine at Harvard Medical School, and Associate Professor (adjunct) at Albert Medical School of Brown University. He has published more than 90 papers in reputed journals and has been serving as an editorial board member of several international journals.
Abstract:
The objective of this study was to examine the relationship between being overweight or obese and developing rheumatoid arthritis (RA) in two large prospective cohorts, the Nurses' Health Study (NHS 1984-2014) and Nurses' Health Study II (NHSII 1991-2013). We followed 76,597 women aged 30-55 years enrolled in NHS and 93,392 women aged 25-42 years in NHSII at baseline and free from RA or other connective tissue diseases, who provided lifestyle, environmental exposure and anthropometric information through biennial questionnaires. We used the pooled data from two large cohorts and assessed the association between time-varying Body Mass Index (BMI) in WHO categories of normal, overweight and obese (18.5–<25, 25.0–<30, ≥30.0 kg/m2) and incident RA meeting the 1987 American College of Rheumatology (ACR) criteria. We estimated HRs for overall RA and serologic subtypes with Cox regression models adjusted for potential confounders. During 4,832,369 person-years of follow-up, we validated 1220 incident cases of RA. There was a significant trend toward increased risk of all RA among overweight and obese women [HR (95% CI): 1.23 (1.08, 1.40) and 1.36 (1.17, 1.58), p for trend=0.001]. Among RA women aged 55 years or younger, this association appeared stronger [HR 1.48 (1.20, 1.81) for overweight and 1.76 (1.42, 2.20) for obese women (p trend <0.001)]. In conclusion, risks of RA were elevated among overweight and obese women, particularly among young or middle aged women. (228 words)