Day 2 :
Keynote Forum
Szpital Kliniczny MSW, Poland
Time : 10:00 - 10:30

Biography:
Margaret Wisłowska is the Head of the Department of Internal Medicine and Rheumatology at Szpital Kliniczny MSW, Poland. She is a Specialist in Internal Medicine, Rheumatology, Rehabilitation Medicine and Hypertension. She is the author of over 200 scientific papers and books. She has participated in numerous scientific meetings and is a Promoter of 12 PhD thesis. She took trainings at Guy and St. Thoma's Hospitals in London, Charity Hospital in Berlin and Rheumatology Institutes in Prague and Moscow. In 2003, she started the Department of Internal Medicine and Rheumatology; and in 2010 the Clinic of Internal Medicine and Rheumatology Szpital Kliniczny MSW, Poland. She is a Professor at the Warsaw Medical University, Poland.
Abstract:
Sjogren syndrome [SS] is an inflammatory autoimmune disease affecting primarily the exocrine glands. Lymphocytic infiltrates replace functional epithelium leading to decreased exocrine secretions (exocrinopathy). Characteristic autoantibodies, anti-Ro (SS-A) and anti-La (SS-B) are produced. Mucosal dryness manifests as xerophthalmia (keratoconjunctivitis sicca), xerostomia, xerotrachea and vaginal dryness. The periepithelial extraglandular manifestations are the results of lymphocytic invasion in epithelial tissues of the lungs, kidneys and the liver. The extraepithelial manifestations, such as skin vasculitis, peripheral neuropathy and glomerulonephritis with low C4 levels, are associated with increased morbidity and high risk for lymphoma. Clinical manifestations include glandular involvement such as ocular involvement and oropharyngeal involvement; and extraglandular manifestations such as arthritis, skin involvement (purpura, annular erythema and Raynaud's phenomenon); pulmonary involvement (bronchial abnormalities and parenchymal changes), gastrointestinal and hepatobiliary features; neuromuscular involvement (mononeuritis multiplex, polyneuropathy); and renal involvement (renal tubular acidosis, glomerulonephritis). Minor salivary gland biopsy from the inferior lip is a cornerstone for the diagnosis of SS. In microscopic examination, the focal score in an area of 4 mm2 of focal aggregates of at least 50 lymphocytes is sufficient for diagnosis. Another possibility to recognize SS is with an ocular staining score of 3 or greater. IgG4 positive multiorgan lymphoproliferative syndrome like Mikulicz disease (MD) is characterized by high serum levels of IgG4 and tissue biopsies showing an infiltration of IgG4+ plasma cells coupled with fibrosis or sclerosis. Compared with SS, MD does not show the same female predominance and is associated with a lower frequency of dry eyes and dry mouth, arthralgia, and serum antinuclear antibody (ANA) test positivity.
Musculoskeletal Outcomes | Orthopedic Degenerative Diseases | Orthopedic Rehabilitation
Chair
Mohamed ElSayed
Tanta University, Egypt
Co-Chair
Margaret Wislowska,
Szpital Kliniczny MSW, Poland
Session Introduction
Karachi Medical and Dental College, Pakistan
Biography:
Dr Fizza Hassan is a Final Year Student at Karachi Medical and Dental College, affiliated with Karachi University. She has been a keen researcher since High School and took part in many scientific projects at city level. She has attended several national and international seminars and conferences. She has taken part in many researches successfully published in international journals and many are ongoing. She is looking forward to a bright future in medical career.
Abstract:
Background:
Road traffic injuries are an emerging universal public health concern. Globally, RTIs contribute for over 1.2 million deaths and more than 50 million hospitalizations. Abbasi Shaheed hospital, being one of the apex tertiary level hospitals in one of the major cities of the Pakistan, data generated from this source, could be widely applicable to urban population.
Methods:
This was a retrospective hospital based study of road traffic injuries and the sampling technique was non-probability convenient sampling. Data was collected from November 2014 till November 2015 and was analyzed using SPSS version 20. Binary logistic regression analysis was used to access the predictors for road traffic collisions with a p value of less than 0.05 to be statistically significant. Continuous variable of age was presented as mean ± SD and categorical variables of type of vehicle, distraction, helmet status, and seat belt status, type of collision, injury site, injury type, respiratory rate, systolic BP and neurological status were presented as frequency or (%).
Inclusion Criteria:
All patients admitted in the emergency department with presenting complain of bone fractures (greenstick, transverse, oblique, simple, compound, stress/hairline, buckled/torus, compression, segmental, comminuted), bone dislocation and trauma exposing bone due to road traffic accidents including motorcyclists, vehicle drivers and passengers.
Exclusion Criteria:
Bones history of osteoporosis, osteoarthritis, osteomyelitis, rheumatoid arthritis and fracture of a previous fracture bone
Results:
Mean age was 26.83 ± 1.5 SD. Male drivers were 68% among which 70% were motor cyclists. The vehicle of collision was motor cycle in 32% of cases; the source of distraction was vehicle in 3.8% and sign board in 1.3% of cases. Head on collision was 14%, rear end 24% and side swipe was 20%. Musculoskeletal injury was 38.5% and fractures were 36% and lower limb was 23% involved among cases. Systolic BP was >89 in 94%, 76-89 in 5% of cases. Regarding neurological status 94% were alert and 5% responded to verbal stimuli. The following variables were significantly (p<0.05) associated with road traffic injuries. Regression analysis showed that Colliding vehicle was (OR 1.34, 95% CI 1.15-1.55) and distraction was (OR 1.47, 95% CI 1.38-1.97) statistically significant.
Conclusion:
Road traffic crashes comprise a major public health dilemma in our setting and contribute significantly to unacceptably high morbidity and mortality. The citizens should be familiar with proper first aid training. Paramedics should be vigilant at all times to correctly respond to a patient's needs. Medical teams at trauma centers must be proficient in their procedures. Trauma centers should be well equipped to reduce morbidity and mortality.
Civil Service Hospital, Nepal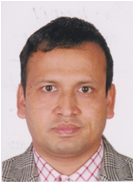 Biography:
Dr. Kapil Mani K.C. is currently working in Civil Service Hospital, Department of Orthopedics Minbhavan, Kathmandu as an Orthopedic Registrar since Second July 2011. After 2013 he is acting as an assistant professor as well as orthopedic and joint replacement surgeon. He is actively involved to attend the patients in OPD and Emergency department as well as to perform the operations in routine and emergency basis every day. Besides he is involved in teaching and learning activities in the hospital.
Abstract:
Background: Open reduction and internal fixation is an ideal treatment for displaced unstable lateral condyle fractures. Very few studies have focused on the closed reduction and percutaneous pinning (CRPP) of displaced lateral condyle fractures in children. We prospectively studied the CRPP for minimally displaced as well as displaced lateral condyle fracture except completely rotated fractures to evaluate the functional and radiological outcomes.
Methods: We classified the fractures according to the Song et al classification system based on the pattern and displacement of fractures. We included the stage II, III and IV of lateral condyle fractures excluding Stage I and V. Twenty-three patients were finally enrolled in the study. Fractures were reduced under C arm by varus and longitudinal traction force and fixed with 2 or 3 parallel K wires. Functional outcomes were evaluated according to the Hardacre et al scores.
Results: The Average age of patient in our study was 7.91±2.44 years with 15 (65.22%) of male and 8 (34.78%) of female. There were 13 (50.52%) fractures in left side and 10 (43.48%) in right side, 9 (39.13%) of fractures caused by fall from height. Time to unite the fracture was 6.21±1.08 weeks and total duration of hospital stay was 1.65±0.57 days. There were 22 (95.65%) of excellent and 1 (4.35%) of good results according to the Hardacre et al scores.
Conclusion: Closed reduction and percutaneous pinning can be tried successfully in minimally displaced unstable as well as displaced unstable lateral condyle fractures with excellent functional outcomes provided the good assessment of pattern and displacement of fractures by internal oblique views.
Ahamadu Bello University, Nigeria

Biography:
Gabriel Enenche Ochube bagged his PhD from Ahamadu Bello University, Zaria as an equine orthopedic surgeon. He was Director of clinics at Gombe state Veterinary hospital where he worked for 2 decades as an equine practitioner. During the period under review he held various posts. He has many publications and currently is a lecturer in the same university where he teaches both undergraduate & post-graduate courses in equine orthopedic surgery.
Abstract:
The use of Aphanizomenonflos-Aquac (stem enhance®) to hasten fracture healing in six clinical cases of compound, mid shaft metacarpal, and metatarsal fractures managed by closed reduction using fiber glass cast and three experimental cases of compound mid shaft metacarpal and metatarsal fractures managed by internal reduction using bone plates and cancellous screws was evaluated for sixteen weeks in Adult African donkeys with average age of eight years. Nine donkeys were used for the study; five were treated with AFA, while four were controls that were not given AFA. Animals in the study groups were administered orally 2 capsules of Aphanizomenonflos-Aquac(AFA) (5mg 7/52) daily each for the first two weeks of a month and for 3 consecutive months. However, the control was not given AFA. Both groups were managed clinically using the same post operative parameters. Hematological parameters (PCV, WBC, Total protein, Hemoglobin concentration, total white blood count), calcium and phosphorus serum assay, stem cell estimation (count) were carried out for both groups and results obtained were analyzed statistically. Although hematological values did not alter significantly (P>0.05) for both groups, stem cell count and total protein were significant (P<0.05) in the AFA treated groups. Post operative radiographs were taken at 0, 4, 8, 12 and 16 weeks, at 4 weeks 100% (n=9) of the treated groups had appreciable level of callus being formed, between 8 to 12 weeks, 6 study donkeys (66%) had their fracture line disappearing and bone remodeling had commenced. Both study and control group were subjected to locomotive assessment test 16 weeks post surgery. The study group exhibited good stance, normal gait and absence of pain while the control walked with a limp and there was obvious pain. Although post surgical complication like wound dehiscence and infection occurred in 20% (n=2) of the cases managed without stem enhance, a success rate of 87% was achieved during the entire procedure. The use of AFA significantly (P<0.05) reduced the average healing time to 13±0.5 weeks as against the control that had 27±0.8 weeks as average, although healing time differed slightly based on the method of reduction employed. AFA produced a superior healing quality as evidenced by the post operative gait and absence of infection in the study group, therefore facilitating the early return of the study group to active physical exercise. It is concluded that Aphanizomenonflos-Aquac (AFA) should be used when treating cases of fracture as it has the ability to hasten fracture healing.
Orthopaedic unit, Department of surgery; Abubakar Tafawa Balewa University Teaching Hospital, Bauchi. Nigeria.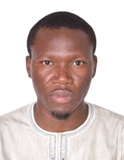 Biography:
Dr. Stephen Yusuf is a register in orthopaedic unit of the Department of surgery of Abubakar Tafawa Balewa University Teaching Hospital (ATBUTH) Bauchi State, Nigeria. He studied medicine and surgery in Ahmadu Bello University Teaching Hospital Zaria, Kaduna State, Nigeria. Graduated in 2012, did his internship at ATBUTH-Bauchi. After which, he served for a year in the Nigerian Department of state services (DSS) Hospital Abeokuta. He has co-published several studies in the journal of abstract of the West African college of surgeons along with his head of Department (Head of surgery).
Abstract:
Osteochdroma is a benign tumor of the bone that occurs during childhood or adolescence. It forms on the surface of bones near the growth plate and compose of bony portion with a cartilaginous cap. Asymptomatic growths are managed conservatively. Excision is done in cases of pain, discomfort or for cosmetic reasons. The aim was to conduct a case by case review of cases of Osteochondroma managed at our institution.
Between November 2015 and April 2016 3 cases were managed in our facility, 2 of the patients were females (ages 9 and 10) while the third patient is a male, 30years. Duration of symptoms prior to presentation ranges from 2-9years. There was a case of multiple exostoses (both shoulders, ribs and the distal tibia) while the remaining two have solitary exostosis (pelvis and distal radius). All patients were evaluated using plain radiographs and computed tomographic scan was done for the case located within the pelvis. The indication for excision range from pain and discomfort to difficulty in ambulation. All patients had excision based on the indication at evaluation. Follow up period was 3months to 8 months. There was significant improvements in the symptoms prior to excision and there was no case of recurrence after excision. All patients were satisfied with the procedure. Excision of symptomatic cases of solitary or multiple exostoses is the mainstay of management of this benign bone tumour.
Morehouse School of Medicine, USA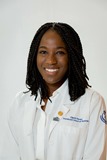 Biography:
Ogechi Nwoko was born and raised in Los Angeles, California. She received her Bachelors in Biology with a double minor in Math and Physics from Xavier University of Louisiana. She is currently a second year medical student at Morehouse School of Medicine, with aspirations of becoming an Orthopaedic Surgeon. Ogechi is an Nth Dimensions Scholar. She participated in the Orthopaedic Summer Research Internship at the National Sports Medicine Institute in Lansdowne, Virginia in 2016.
Abstract:
Introduction: Despite the growing demand for arthroscopic procedures, arthroscopic Bankart repair has yet to surpass its open alternative as the technique of choice for anterior shoulder stabilization. Anterior shoulder instability is a complex medical issue because of its tendency to result in recurrent subluxation of the humerus, transforming an injury from acute to chronic. Many variables of this arthroscopic technique have been measured to assess their influence on patient outcomes. Systematic reviews have been conducted to assess how patients positioned in Beach Chair versus Lateral Decubitus affect the rate of postsurgical recurrent instability. However in this systematic review, these parameters were examined using only Level I and II randomized clinical studies. Secondarily, we will also assess the most commonly used patient reported outcome measures for shoulder instability.
Methods: A systematic review was performed using multiple medical databases in accordance with the Preferred Reporting Items for Systematic Reviews and Meta-Analyses (PRISMA) guidelines. The following databases were used: Pubmed, EMBASE, and Cochrane Central Register of Contolled Trials. The search terms "arthroscopic" "Shoulder stabilization" Bankart repair" and "Bankart Lesion" generated a total of 376 studies. All English language Level I and Level II randomized controlled trials regarding Arthroscopic Bankart Repairs written from 1997 to 2016 were included. Studies detailing open Bankart repairs, revision repairs, cadaver studies and biomechanical laboratory studies were all excluded. Studies containing evidences levels of III and below were also excluded. These parameters resulted in the exclusion of 354 studies. Studies were subsequently analyzed by two independent reviewers and an additional 13 studied were then excluded resulting in a total of 9 studies included in the systematic review.
Results: 9 studies (4 BC position, 5 LD position) met the inclusion criteria. A total of 734 shoulders included, with 553 surgeries were performed in beach chair position while 181 were performed in lateral decubitus. The average age of patients was 26.4 (range 15 – 50). Average overall recurrent instability rates for the beach chair group was 5.1% compared to 4.4% for the lateral decubitus group. Functional outcomes were also measured. Both positions had nearly identical postsurgical ROWE and CONSTANT scores.
Conclusion:
In conclusion lateral decubitus and beach chair position are both viable options for improving instability. Available evidence does not allow definitive conclusions, further research is needed. Failure definitions need to be standardized and universal functional outcome measures should be adopted for consistency. A survival regression should also be performed in order to further understand failure rates.
Morehouse School of Medicine, USA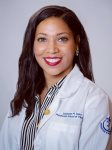 Biography:
Stephanie Jones is a 2nd year medical student at Morehouse School of Medicine. She received her Bachelor of Arts in Psychology from Duke University in 2014. She is the president of the Bonnie Simpson Mason Orthopaedic Surgery Interest Group at Morehouse School of Medicine and a scholar in the Nth Dimensions Program. She has presented her research at the National Sports Medicine Foundation conference in Lansdowne, Virginia and the National Medical Association conference in Los Angles California. Following completion of her Doctor of Medicine degree, she will apply to residency programs in Orthopaedic Surgery and complete a fellowship in Sports Medicine.
Abstract:
Introduction: Few clinically-based, outcomes studies have been designed to understand the implications of knee flexion angle at the time of graft tensioning during anterior cruciate ligament (ACL) reconstruction. Knee positioning at the time of graft tensioning is of importance due to the risk of complications associated with over-tensioning or under-tensioning of the ACL graft. There is currently no consensus regarding ideal knee positioning during graft tensioning. Some orthopaedic surgeons report a preference for graft tensioning anywhere between 0° of knee flexion and 30° of knee flexion. The study was designed to systematically review the highest level of clinical evidence regarding the outcomes and complications of graft tensioning at 0° of knee flexion and 30° of knee flexion for single-bundle ACL reconstruction with hamstring autograft.
Methods: Following PRISMA guidelines, a systematic review of the PubMed, EMBASE, and Cochrane Library databases was conducted. The following search terms were used: "anterior cruciate ligament reconstruction," "hamstring autograft," "outcomes", and "complications. 501 studies were initially identified. Inclusion criteria were English-language, human subjects, Level I and Level II studies in which a single-bundle hamstring autograft technique was performed for ACL reconstruction and an explicit statement was made of the knee flexion angle at the time of graft tensioning as either 0° of knee flexion or 30° of knee flexion. Exclusion criteria were non-English language, non-human subject, Level III and Level IV studies in which a non-hamstring autograft and non-single bundle technique was performed for ACL Reconstruction. Following strict application of the above criteria and removal of duplicate studies across databases, 491 of the identified studies were excluded. Ten studies were deemed eligible for systematic review. The eligible studies were assessed for bias and methodological quality. Relevant data was extracted, and the studies were analyzed by two independent reviewers on the basis of knee flexion angle at the time of graft tensioning, post-operative functional outcomes, and graft failure. Descriptive statistics were generated in order to conduct a quantitative assessment of the relationship between functional outcomes of ACL reconstruction and knee flexion angle at the time of graft tensioning for ACL reconstruction. Post-operative data was analyzed in three categories: (1) objective functional outcomes, (2) subjective functional outcomes, and (3) graft failure. Objective functional outcomes were assessed using the KT-1000 Arthrometer. KT-1000 Arthrometer was measured by side-to-side difference with normal defined as <3 mm. Subjective functional outcomes were measured using the International Knee Documenting Committee (IKDC) Score, the Lysholm Knee Score, and the Tegner Activity Scale. Graft failure was defined as re-rupture of the ACL graft requiring subsequent revision procedure.
Results: Ten studies were subjected to systematic review. Data from 448 subjects was analyzed. The average post-operative KT-1000 Arthrometer for graft tensioning at 0° of knee flexion was 2.2 mm while 30° of knee flexion was 1.4 mm. The average -post-operative IKDC Subjective Score was 87.0 for graft tensioning at 0° of knee flexion and 81.7 for graft tensioning at 30° of knee flexion. The average post-operative Lysholm Knee Score was 91.7 for the 0° of knee flexion group and was 82.0 for the 30° of knee flexion group. The average post-operative Tegner Activity Scale Scores for the 0° of knee flexion group and the 30° of knee flexion group were 5.3 and 5.2, respectively. The reported graft failure rate for the 0° of knee flexion group was 2.1% while the reported graft failure rate for the 30° of knee flexion group was 3.4%.
Conclusions: The results of the study are supported by previously reported data from biomechanical cadaver models. There is a lack of high-quality, randomized controlled trials which decreases the ability to infer the true effectiveness of one knee flexion angle at graft tensioning over another. Further subgroup analysis needs to be performed to address the influence of additional variables such as surgical technique (i.e. anteromedial portal vs. transtibial femoral drilling approach) on post-operative outcomes following ACL reconstruction.
Karolinska Institute, Sweden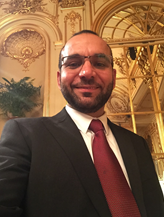 Biography:
Amer Al-Ani is a Specialist Orthopedic Surgeon and has completed his PhD in the Department of Clinical Science Intervention and Technology (CLINTEC) with the title "Hip fracture in young and old subjects: Aspects on risk factors and outcome" from Karolinska Institute, Stockholm, Sweden. He is an active Researcher at the Stockholm Hip Fracture Group. He has published more than 9 papers in reputed journals.
Abstract:
Background: Reduced bone mineral density (BMD) together with muscle wasting and dysfunction, i.e. sarcopenia, emerge as risk factors for hip fracture. The aim of this study was to examine body composition, BMD and their relationship to trauma mechanisms in young and middle-aged patients with femoral neck fracture.
Materials & Methods: In this study 185 patients with femoral neck fracture aged 20-69 were included. BMD, body composition, including fat-free mass index (FFMI) were determined by dual-X-ray absorptiometry (DXA) and trauma mechanisms were registered.
Results: 90% of the whole study population had a femoral neck BMD below the mean age. In the young patients (<50 years) 27% had a Z-score of BMD ≤ -2 SD. More than half of the middle-aged patients (50-69 years) had osteopenia, i.e. T-score -1 to -2.5, and 35% had osteoporosis, i.e. T-score<-2.5, at the femoral neck. Patients with low-energy trauma, sport injury or high-energy trauma had a median standardized BMD of 0.702, 0.740 vs. 0.803 g/cm2 (P=0.03), and a median FFMI 15.9, 17.7 vs. 17.5 kg/m2 (P<0.001), respectively. FFMI<10th percentile of an age- and gender matched reference population was observed in one third.
Conclusions: A majority had low BMD at the femoral neck and one third had reduced FFMI (i.e. sarcopenia). Patients with fracture following low-energy trauma had significantly lower femoral neck BMD and FFMI than patients with other trauma mechanisms. DXA examination of both BMD and body composition could be of value especially in those with low energy trauma.
Biography:
Aparanji Poosarla has been awarded PhD in the year 2005 for working on immunosuppressive compounds in Biochemistry Department, Andhra University, Andhra Pradesh and presently working as Asst. Professor in Department of Biochemistry, Andhra University. To her credit she has published several research papers in reputed national and international journals. More than 20 research papers were presented in various national and international conferences. In addition, CSIR, DST and Immunology Foundation supported financially for presenting her research paper in Asian Congress on Autoimmunity in Singapore in 2009. She has received bursary award for attending FIMSA at New Delhi during 2012. She has been awarded CSIR Pool Scientist, DST young Scientist-New Delhi in 2013.
Abstract:
Introduction: Rheumatoid arthritis is characterized by the chronic inflammation of the synovial membrane of joints resulting cell interactions induce proinflammatory cytokine production which in turn activates the release of proteases leading to bone and cartilage destruction.
Purpose of the study: Modulation of inflammatory cytokines by marine sponge products represents a possible approach to the pharmaceutical prevention and treatment of Rheumatoid arthritis. New treatments could use the effects of Th17 cells on the function of regulatory T cells. IL-17, TNF- α, IL-6 and IL-1 not only promote inflammation but also inhibit regulatory T cell functions. IL-17 appears a novel target in T cell-mediated inflammatory disease, playing a role upstream in the pathologic process. Use of IL-17 inhibitors could be a way to control first inflammation but also to restore regulatory T cell functions.
Methods & Materials: In our laboratory we have screened compounds purified from marine sponge collected at Andaman and Nicobar islands for anti-collagen antibody response and anti-proliferative activity using radiolabelled thymidine. We estimated the levels of IL-17, TNF-α, IL-1β and IL-6, IL-12, IFN-ϒ from T cell culture supernatants of in vitro and in vivo compounds treated arthritic C57/black mice. In addition we also observed the IL-4 levels in the above treated mice.
Results: Cytokines have been found to inhibit TH17 differentiation through various mechanisms. Both IFN- ϒ and IL-4 were recognized as suppressors of TH17 development.
Conclusion: Altered balance between immunosuppressive Treg and inflammatory Th17 cells appears to be major component in disease pathogenesis.

Biography:
Ahmed S Ahmed went to veterinary school at Cairo University, from which he got his Bachelor, Masters and subsequently PhD in 1977. He was a Professor at the Surgery department of Cairo University, then the Head of the department and currently is an Emeritus Professor. He obtained Post-doctoral studies from Cornell University.
Abstract:
Denervation of the Coxo-Femoral Joint (CFJ) is a recently introduced surgical technique for the treatment of Canine Hip Displasia (CHD). Synovitis was induced by injecting sodium urate under ultrasonographic guidance in right CFJ in 6 dogs at 2 occasions, one week before surgical denervation and two weeks post denervation. Dogs were then examined for signs of pain, lameness and range of motion of both CFJs. In this study, restriction of CFJ motion and pain were the most important clinical signs after induction of synovitis. Restriction of joint motion was manifested clinically by decreased joint flexion, extension and abduction. A decrease in limb forces of the affected limb and an increase in limb forces in the contra lateral pelvic limb were noticed, while no compensatory loading of the forelimbs was detected. In the present study, selective denervation of the canine CFJ did not result in the prevention of gait abnormalities induced by sodium urate crystals. No significant differences were found when comparing kinetic and kinematic parameters measured following injection, before and after denervation. Thus, the hypothesis that selective denervation of the canine CFJ will prevent CFJ pain from sodium urate crystals induced synovitis was not accepted.
GMERS Medical College, India

Biography:
Vaibhav G Patel has completed his DNB Orthopaedics from National Board of Examinations, New Delhi, India. He is a Senior Resident at GMERS (Govt. Medical College and Research Centre). He has published 1 paper in reputed journal and presented a case report at SICOT, Jaipur.
Abstract:
Intertrochanteric fractures constitute more than 50% hip fractures in elder people.
The incidence of fragility intertrochanteric fractures is increasing as the life span is increasing and as the number of high velocity road traffic accidents are increasing. Dynamic hip screw has been gold standard for the treatment of intertrochanteric fractures and has stood the test of time, against which proximal femoral nail; the newer intramedullary device has been designed keeping in mind, the theoretical advantages of placing the implant in the anatomical axis. 45 cases were recruited for the study during the study period of April 2013 to March 2014 and were divided into two groups for undergoing surgery with proximal femoral nail (PFN) for one group and dynamic hip screw (DHS) for the other group by randomization. Short term functional outcome was analyzed using the Harris hip scoring system.
ESI Hospital-New Delhi, India

Biography:
Praveen Kumar Pandey has completed his MS Orthopedics from GGSIPU University and became Specialist in department of orthopedics at Government Hospital, Daman & Diu. He has published more than 15 articles in reputed journals and has been serving as a Potential Reviewer of various reputed journals (AOTT, BJMMR, JCDR, Open Journal of Orthopedics etc.).
Abstract:
Advent of Plaster of Paris (POP) many years ago is a novel invention for the field of orthopedics. There are varied and multiple usage of plaster of Paris in day to day orthopedics practice. The first recorded use of plaster in a medical situation was in the 9th century A.D. in the Arabic world. More modern use is credited to Antonius Mathyson, a Dutch medical officer, who initiated the use of plaster impregnated bandages for the treatment of musculoskeletal injuries in 1852. Classical technique of applying plaster splints for musculoskeletal injuries includes application of cotton roll of adequate thickness followed by putting wet POP splint made of adequate layers & thickness for proper strength and wrapped over by bandage to keep it in position after proper molding. But in this technique we all are facing some problems i.e. drainage of more amount of POP material in dip water, spilling of wet POP material all over the floor, frequent reapplication of POP splints in same patient due to breakage and loosening of splint, difficulty in on and off application of splint for intermittent exercises etc. These problems can be avoided by using readymade POP splints which are easily available in medical store but are very costly. Because of these problems we made some efficient and cheap modifications in this classical technique which includes : a) wrapping the POP splint of adequate thickness with two layers of starch bandage with 50% overlapping before wetting, b) addition of a layer of foam sponge before application of second layer of bandage around dry POP splint when required mostly in pediatric population as their skin is more prone to burns due to exothermic reaction after wetting POP and c) addition of a separate layer of cotton roll of same length and width as of POP splint on both surfaces along the axis of POP splint for easy on and off application in case intermittent exercises required. This slight and easy modification in POP splint application has various advantages mentioned below which we found in our day to day practice: Easy to apply, less drainage of POP material from splints while wetting in dip water, less spillage of POP material on floor as starch bandage holds the POP material in splints well, finally molded splint with smooth edges, easy to remove and reapply when POP splints are required on and off for intermittent mobilization to prevent stiffness and found to have very good strength compared to classical technique of POP splint application in terms of breakage point at the last follow up. This technique is very beneficial for developing countries as this is very easy to make and apply and cheap as well as comfortable for the patients.